Gwyneth had been confirmed as the Top Winning Griffon (all varieties) in Ireland for 2008 by the Irish Kennel Club, who has awarded her the Annual Champion 2008 title



IR. & BEL CH. LIAMFORD MISS DAMSON (An Ch 08, Belgian Winner 07,08) (pedigree)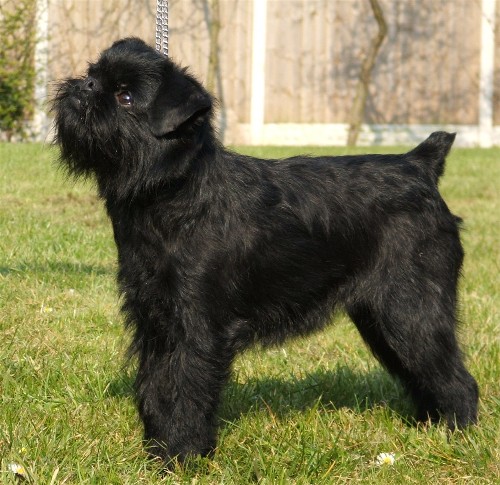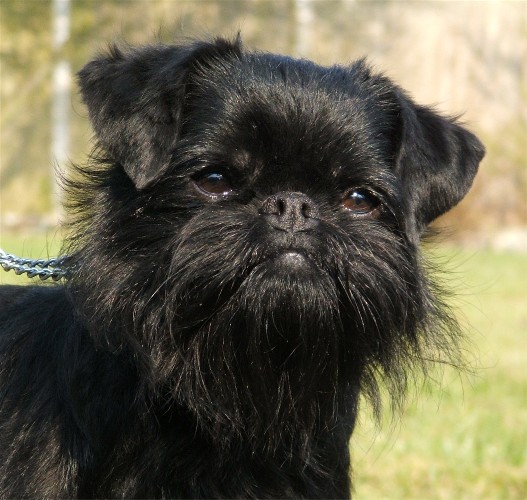 Gwyneth has numerous Green Stars in Ireland, including one at the Combined Canine International Show in March 2006, where she was too young to take the CACIB.
She also was Res. Best Bitch at Border Union CH Show 2006 and BOB at Darlington CH. Show 2006 in the UK.
For her first show in Intermediate Class, she took the CAC, CACIB and BOB at the Metz International Show in France in November 06. She won the CAC and CACIB at both the Belgian Winner and French Winner shows in 2007 and again in Belgium in 2008.
She has 7 CACIBs in Ireland, Belgium and France and we are awaiting confirmation of her International title.
GB & SU CH Marquant Mr Bad Guy
Cilleine Zaximus at Applegarth
GB CH Debmar Dressed in Black
GB CH Liamford Black for Good to Marquant
GB CH Polcot Porcia
Donlor Kiri at Cilleine
Donlor Billy the Kid
Donlor Hot Chestnut
GB CH Marquant Moonstruck
GB CH Marquant The Mercenary
GB CH Marquant He's Rett
GB CH Marquant For Ever Smitten
Krandon Once in Love with Amy
GB CH Liamford Black for Good to Marquant
Krandon Christmas Rose
Bachland Shalimar
GB CH Marquant Wil Smith
GB CH Marquant The Mercenary
GB CH Marquant He's Rett
GB CH Marquant For Ever Smitten
Krandon Once in Love with Amy
GB CH Liamford Black for Good to Marquant
Krandon Christmas Rose
Jaydean Liberty Bell
GB CH Jaydean Mackeson
GB CH Dorelove Jimmy Mac
Jaydean Topsy Turvey
Jaydean Beau Bell
GB CH Jaydean Cole Porter
GB CH Jaydean Black Bess