Suspected PRA Case in Norway.
Latest Update: the dog has been retested and the second opinion is that there is no sign of PRA. Results will be submitted to the ECVA pannel in Holland for final decision in September.
Original message: It has recently come to our attention that there may be a new case of PRA in Norway. Our interest in this case is that the suspected dog is sired by one of our male: Avigdor Jupiter
Our understanding of the situation is that the suspected case has been tested and the examination has discovered that one of his eyes shows signs of retinal deterioration.
PRA is characterised by the bilateral degeneration of the retina, that is to say, it affects both eyes at the same time.
The current status is that this male will be retested in 6 months time. Until then, we cannot be sure that this is a case of PRA or if only one eye is affected, RA. This male is living in Norway and if after the test there is still doubt over the classification of the condition, the dog will return to his home country, Holland and be tested by the ECVA Panel.
In the meantime all we can do is wait and see what comes from the re-test.
As more information becomes available, we will make it public.


We are proud to announce our 19th Champion:

IR CH. AVIGDOR JARROD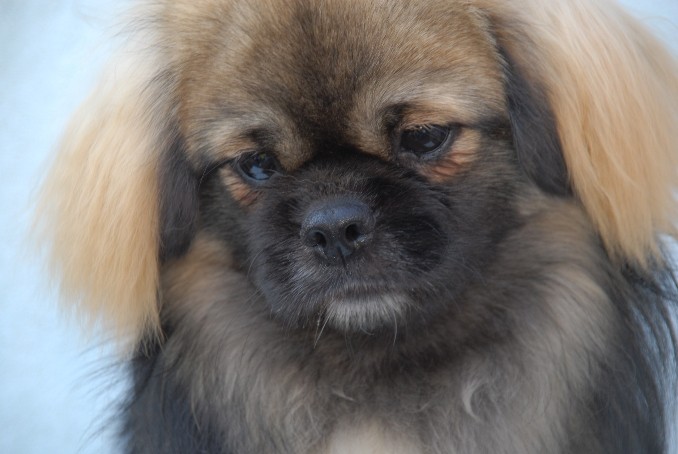 Res CC

2009
TSC of Scotland 2009 & Blackpool 2009


New picture of Avigdor Back To Black, who gained his first Res. Green Star. Meanwhile his litter sister, Avigdor Diva gained her first CAC in Norway at the tender age of 11 months


The first "official" pictures of our current puppies hitting the show ring. See his and her page.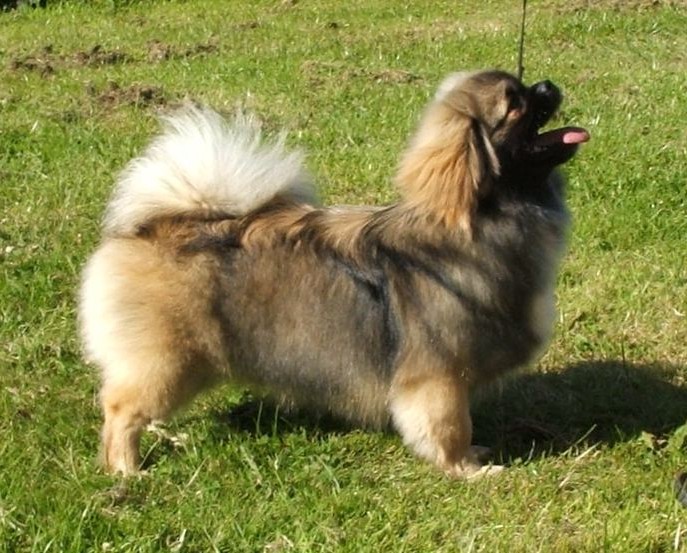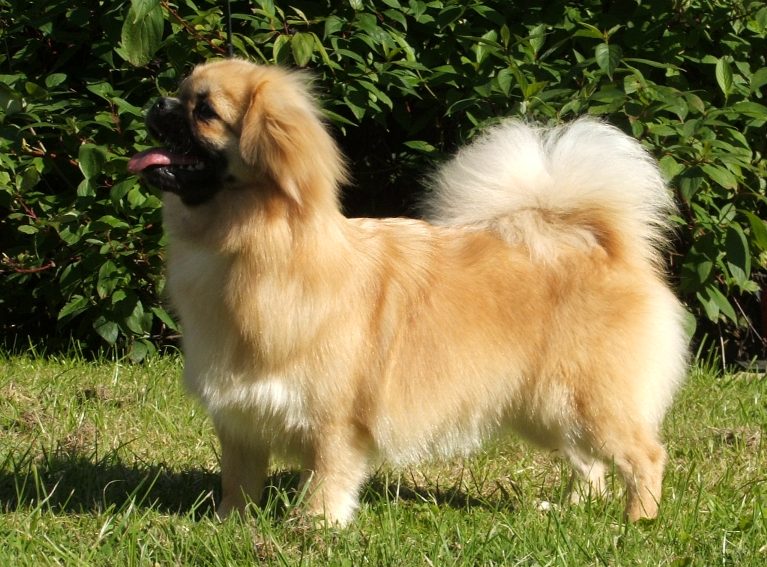 Jarrod & Jalousie

Jalousie is Puppy Group 4 at Int. CH. Show at Dun Laoghaire




GB & IR CH. Avigdor ODIN is Best male at Larv Show in Sweden, May 2008,
and is now

SWE CH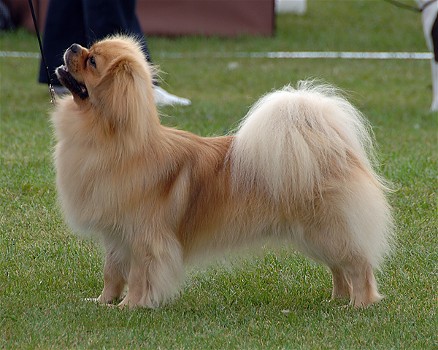 All our thanks to Lisa Molin, who made this possible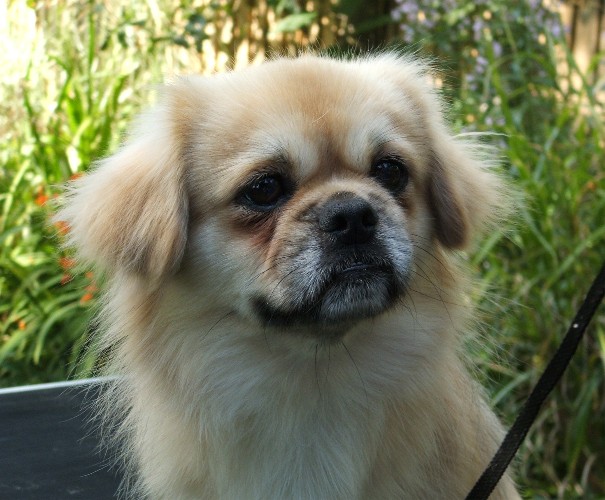 Int & Dutch CH. Avigdor Jupiter
Thanks to Sandra & Maria of the "Dedicated To" Tibetan Spaniels and to the Woodhaven Show Team for making this possible


It's official, Enya has achieved her

Irish title in Feb 2007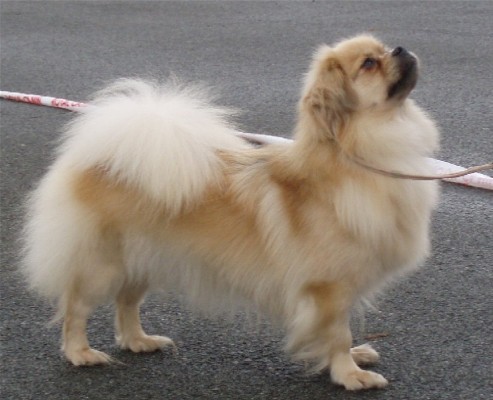 she is now, SU, GB, FR & IR CH. A-Tilda's Enya!





Announcing the arrival of


Dan & Nor CH. Kri Kris Black Balder


we are very excited to have the very first black Champion in Scandinavia and will be campaigning him across the UK and Ireland to show that top quality Tibetan Spaniels really come in all colours!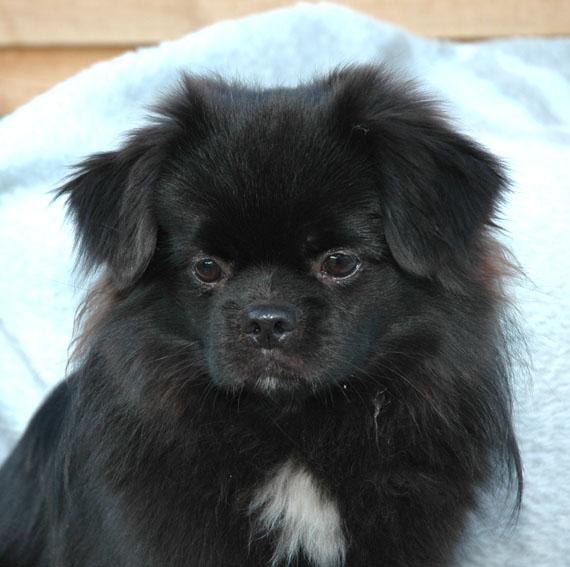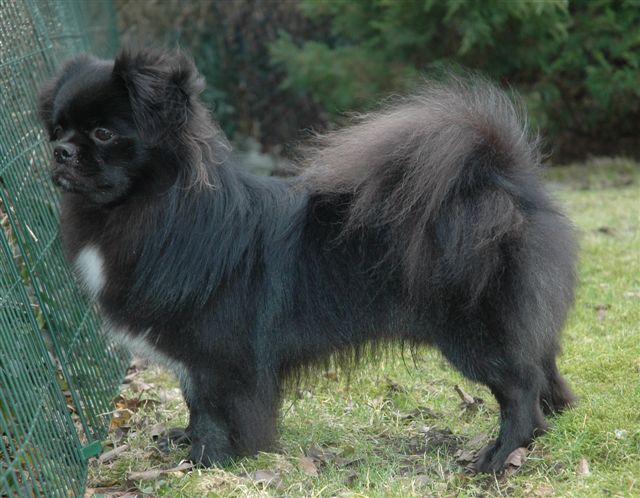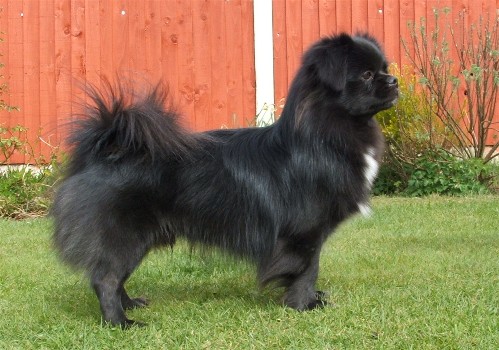 see his pedigree here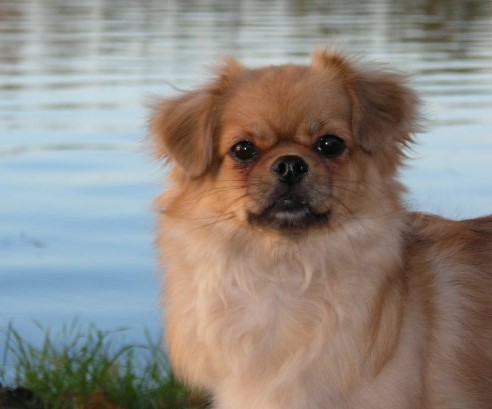 Avigdor Oleandra, CD RN
Lea lives in Alaska with her owner Lisa who has managed the impossible:
Achieving two OBEDIENCE titles, the Rally Novice (RN) and the Companion Dog (CD), surely a first with a Tibetan Spaniel!
Lea has got her mother GB & IR CH. Avigdor Obrianna's good looks, but her mother would like to send her all her congratulations for a title she never could have achieved herself!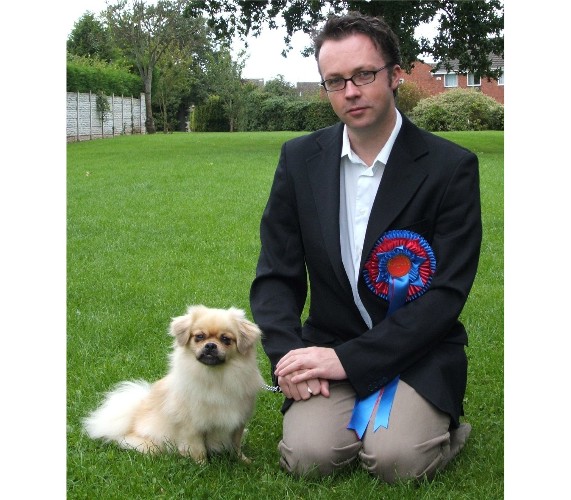 GB & Swe CH A-Tilda's Enya


CC, BOB at Belfast Champ. Show, Sept 2006
CC, BOS and RBIS at the TSA (UK) Champ. Show, Oct 2006
CC, BOS at Midland Counties Ch. Show, Oct 2006
GB title subject to confirmation by The Kennel Club

In mid-July 2006, Hugo (Avigdor Jupiter) went to live for a while with Sandra and Maria Ottens in the Netherlands. Luck had it that he had started losing all his coat, but he has been regaining it and thanks to the Dedicated To... team he has already gained two Dutch CACs, 2 CACIBs and 1 res CAC in Belgium.

Hugo BOS to PZazz Quminn at Maastricht International, Sept 30th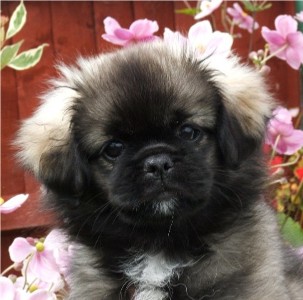 Presenting GB & IR CH. Avigdor Julietta's first litter, sired by
Clydum Rembrandt at Janstoun, born end of May 2006...

We are delighted to introduce a visitor from Sweden,

SWED CH. A-TILDA's ENYA

thanks to Anne Grete Ramstad Thy and Monica Herjeskog to entrust us with this beautiful Tibetan.
Enya arrived on July 11th, only four days later she was shown in Douai, France, where she took the res. CAC /res. CACIB the first day and the CAC and res. CACIB to an international Ch. the second day. A week later, for her first show in Ireland, she was Green Star, BOB and short-listed in the Utility Group! What a start!

Our latest Champion


GB & IR Champion AVIGDOR JULIETTA


Gained her final points towards her Irish title at the IKC St Patrick's Day Int. Show, 18th March 2006. She becomes the fourth Avigdor to hold both title.

Introducing our new litter, two boys born in July 2005.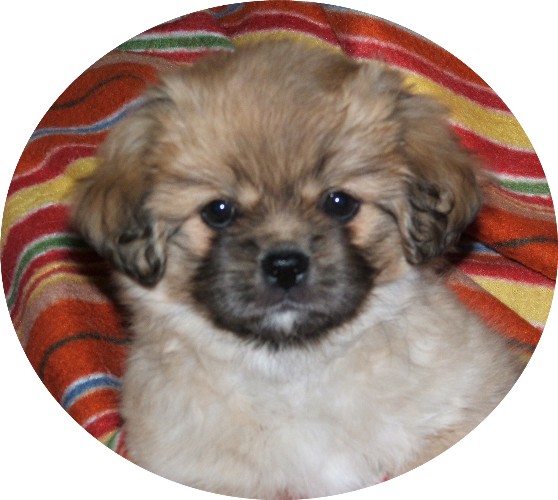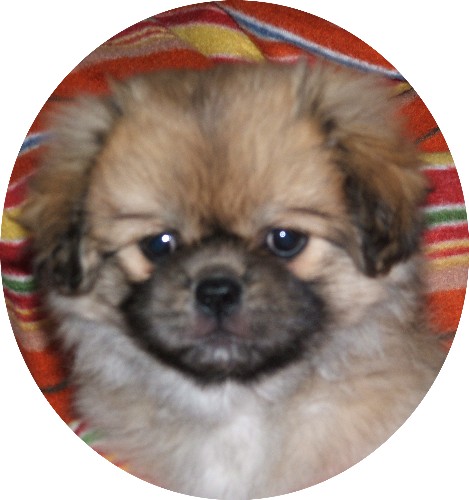 Click here for the full pedigree including pictures.

Our latest Champion


GB & IR Champion AVIGDOR OBRIANNA


Gained her final points towards her Irish title at Navan Championship Show, Ireland - August 14th, 2004. She becomes the third Avigdor to hold both titles, emulating her mother Avigdor Ocsanna. This was only her second show after her "maternity leave".

December 2003 saw the arrival of two litters born in Tramore, Ireland, at Avigdor's
Karma Luka and

Ir. CH Avigdor Japhia produced Avigdor Fontleroy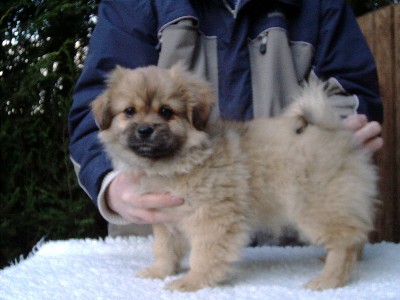 This singleton has travelled in April to Norway to his new owner.

GB CH Andor Del'Boy and


GB & IR CH Avigdor Obrianna gave us a litter of five, four of them will be seen in the ring.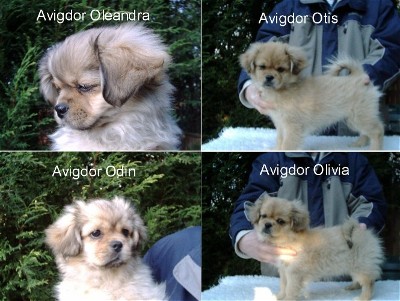 Oleandra has flown to Alaska, USA in April
Otis is going to the Czech Republic this May 2004
Odin and Olivia are staying at Avigdor and will soon be seen in the ring in Ireland and the UK

Our new litter has arrived and is already making some impression
AVIGDOR JULIETTA, our new bitch
AVIGDOR JUPITER AT GLISHANNA, the new dog at Audrey O'Brien
out of Glishanna Troy and

Ir. CH Avigdor Japhia

Our two latest Champions, the sisters Olympia and Obrianna, within three months of one another:

English Champion AVIGDOR OBRIANNA


Irish Champion AVIGDOR OLYMPIA

Respectively reached their last victory towards their title at the St Patrick Championship Show in Dublin, March 17th and Southeastern Tibetan Spaniel Club, Newmarket, UK - June 8th, 2003.

Announcing the current published results of the
Irish Canine Press/ Red Mills Top Winners Learderboard 2002
Is the highest ranked Tibetan Spaniel on the Leader Board and she is currently lying in joint 5th position of the Top Ten Winning Utility Breeds 2002.

Our latest Champion

Finnish Champion AVIGDOR CONSTANZA

Gained her third and final CC at Hamina Championship Show, FINLAND - May 26, 2002.

Many thanks and Congratulations to Paivi Saviaho (SEDUHIN)

Announcing the arrival of
(French & Lux. CH. Ingus des Yomainis X O'Lhotse de Wand'ioni)
« Caprice » arrived in Ireland on April 15, 2002, after a 660mile (1056km) road, rail and sea trip. « Caprice » is the first non-UK bred Tibetan Spaniel to be imported in to Ireland. We would like to thank Madame Raymonde Dufourg (De Wand'ioni Tibetan Spaniels, Rieux, France) for letting us have such a wonderful black and tan bitch
« Caprice » is a wonderful example of the breed – she has a beautiful head and expression, excellent mouth and excellent markings. She moves like a dream and has all the essential breed features such as hare-feet and super fringes. She has a positive and outgoing personality and we look forward to showing her.

We send our congratulations to
INT., Czech & Austrian CH. AVIGDOR OREILLI
On gaining his International Champion Title at SAN REMO (Italy) on 17.03.2002
« Reilli » other CACIB's were won at Wels - Austria 1996, Leipzig - Germany 1996, Tulln – Austria 1996 & Tulln – Austria 1997. He also won the Res CACIB at the World Winner Show, Milano, Italy 2000.